Taxis In San Antonio

Premium service at no additional cost!

Call: 210-434-4444
Taxis in San Antonio is national Cab. Serving your San Antonio taxi needs from your home, hotel, business, restaurant, or anywhere in the surrounding metro area.  Service 24/7, 365 days a year we can provide service to the airport, home, work, doctor, shopping, or any other locations you need to go. Ask your driver for your 5 % discount.
Visiting San Antonio? Reserve your San Antonio taxicab to be pickup at the airport, at a business, hotel or anywhere in the metro area.
Taxi Order Form or just call 210-434-4444
Taxicab service includes to and from the airport, all downtown locations and hotels, city-wide service to also include the surrounding metro. Lackland AFB, Ranolph AFB, San Antonio Military Hospital, Stone Oaks Parkway, TPC Parkway, Widerness Oak, Bulverde, Six Flags, UTSA, The Dominion, Medical Center, Fair Oaks, Boerne, Helotes, Alamo Parkway, Alamo Ranch, Seaworld, State Hwy 151, Live Oak, Schertz, Kirby, Converse, Cibolo, China Grove, Selma, Von Army, Somerset, Elmendorf, New Braunfels, Pleasanton, and all surrounding cities. From your home, business or hotel we are here to serve you. Reservations 24/7, morning, day or night are no problem. We accept all major credit cards, cash and provide only have professional drivers to serve your transportation needs.  SE HABLA ESPANOL, GRACIAS!
Taxi Order Form or just call 210-434-4444
With your taxi order form reservation, will provide driver's name and contact information in the event you want to reach him direct. We also provide a 30 min. verification call before your service. With our airport appointments our drivers will meet your party at the baggage claim area.
Early morning reservations are our specialty.  We are on call 24/7.  Providing premium service at No additional cost!
Have additional questions call 210-434-4444
Thank you in advance for your business, and look forward to serving your taxi needs.
All major credit card accepted and cash.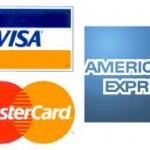 Email for rate estimates or other inquiries to: sanantoniotaxicabservice@gmail.com
National Cab
523 Mercedes, San Antonio, TX. 78207
www.sanantoniotaxicabservice.com
operating in San Antonio since 1980